Our very popular annual Christmas concert is happening very soon on Friday 15 December with guest soloist Roisin O'Reilly joining us. The proceeds will go to our local SVP St. Vincent de Paul and also to Ireland's Children's Hospice, LauraLynn.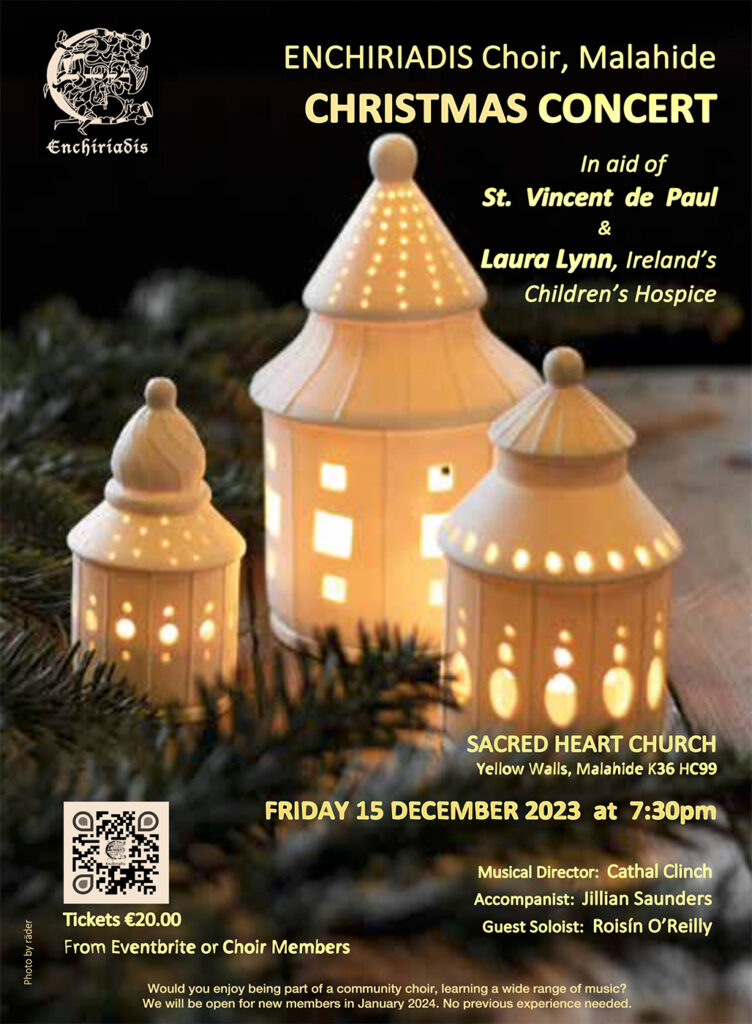 Tickets are available from choir members and from Eventbrite (just click here)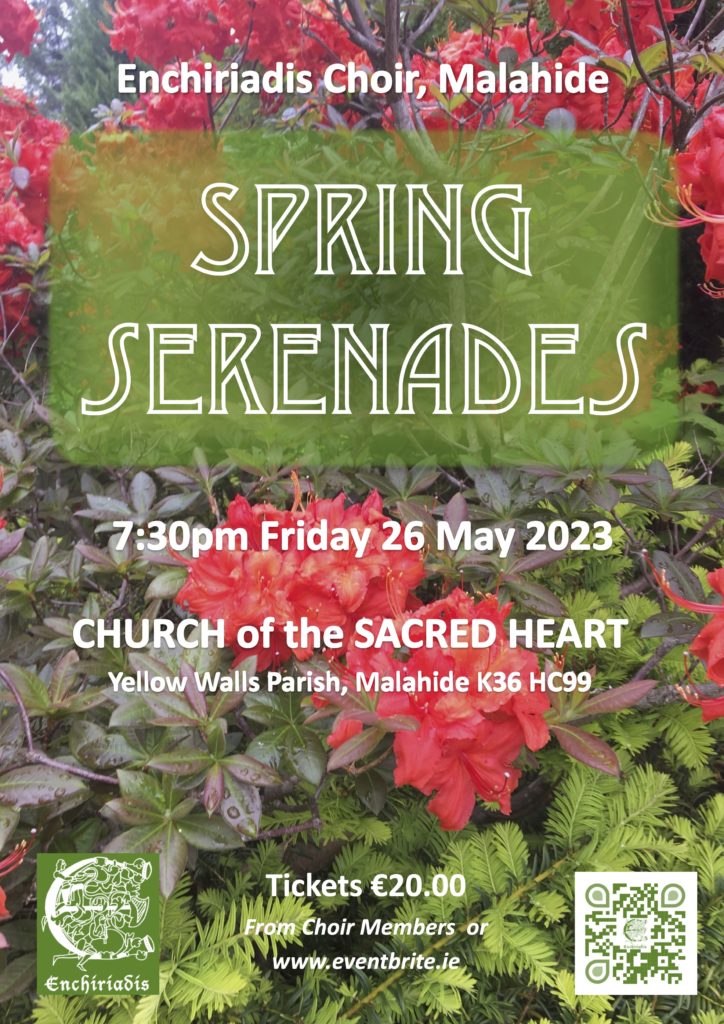 We are so looking forward to sharing our new music with you all. Absolutely beautiful, contrasting, modern and classical pieces. Tickets are available from choir members, from choir committee members in Malahide Community School from 7pm to 8pm each Thursday evening or from www.eventbrite.ie
Do You Enjoy Singing?
Would you enjoy being part of a community choir learning to sing a wide range of music?
Would you like to join in the fun of weekly rehearsals, participating in concerts twice a year and annual trips both local and abroad?
Then come along to Malahide Community School (Scoil Iosa) Thursday 15th, 22nd and 29th September at 7:30pm for a taste of choral singing.
We are a fun, sociable, mixed adult choir with a broad music range based in Malahide. We have about 80 members and are looking for new members, men and women. No previous experience necessary, no audition, no need to be able to read music, you just need to enjoy it.
For more information you can contact the choir secretary, Deirdre, at ench3secretary@gmail.com
3/3