Upcoming Events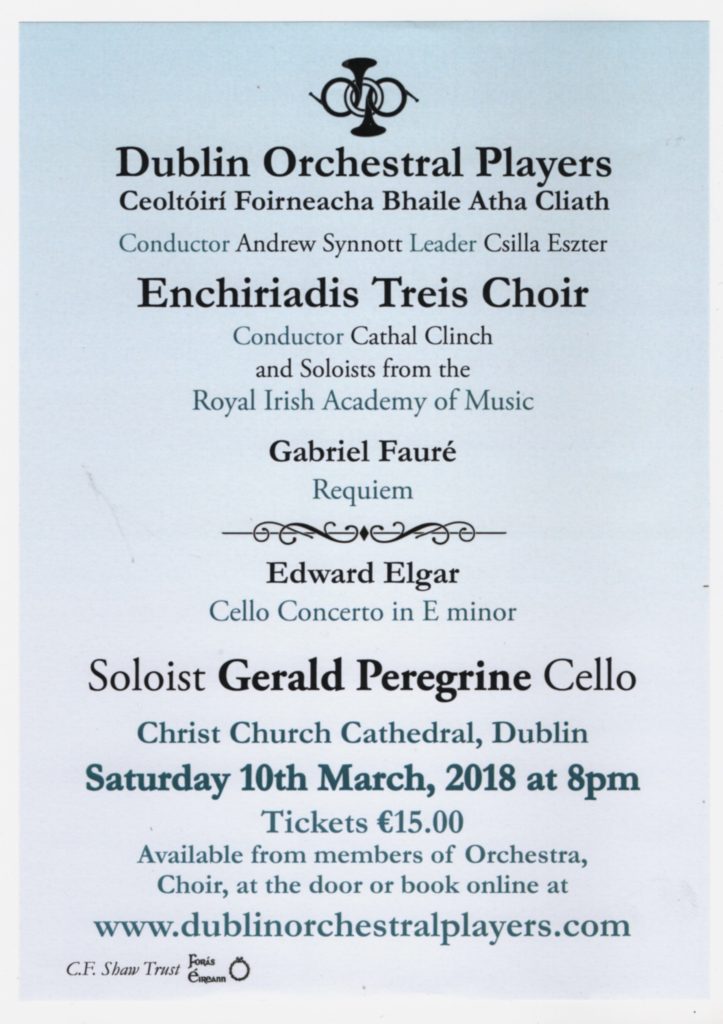 Our next performance is Fauré's Requiem. We will be performing with the Dublin Orchestral Players in Christchurch Cathedral, Dublin on Saturday 10th March 2018 at 8:00pm
The performance will also include Elgar's Cello Concerto in E minor and Rossini's William Tell Overture.
Tickets are €15 and are available by emailing ench3chair@gmail.com or call 085 246 0081.
May Concert
On Friday, 18th May we will perform "Classics from the Movies" in Seabury Church, Malahide.
Tenors Wanted
Do you want to improve your quality of life and your health?
Do you find yourself singing in the shower or singing along with the car radio?
Is your voice in the upper range?
Are you free on Thursday evenings?
Answered yes to all the above, then why not join our tenor section?
For more information call 085 246 0081 or email ench3chair@gmail.com