Choir rehearsals continue every Thursday at 7:30pm in Malahide Community School.
We are continuing our 25th anniversary celebrations with a very busy programme planned including a trip to Toulouse, more details below and of course our usual Christmas Carol events.
Events already planned for 2020 include a celebration of our 25 years together in Galway. A concert in April with our friends from Toulouse and a performance of Stabat Mater in May.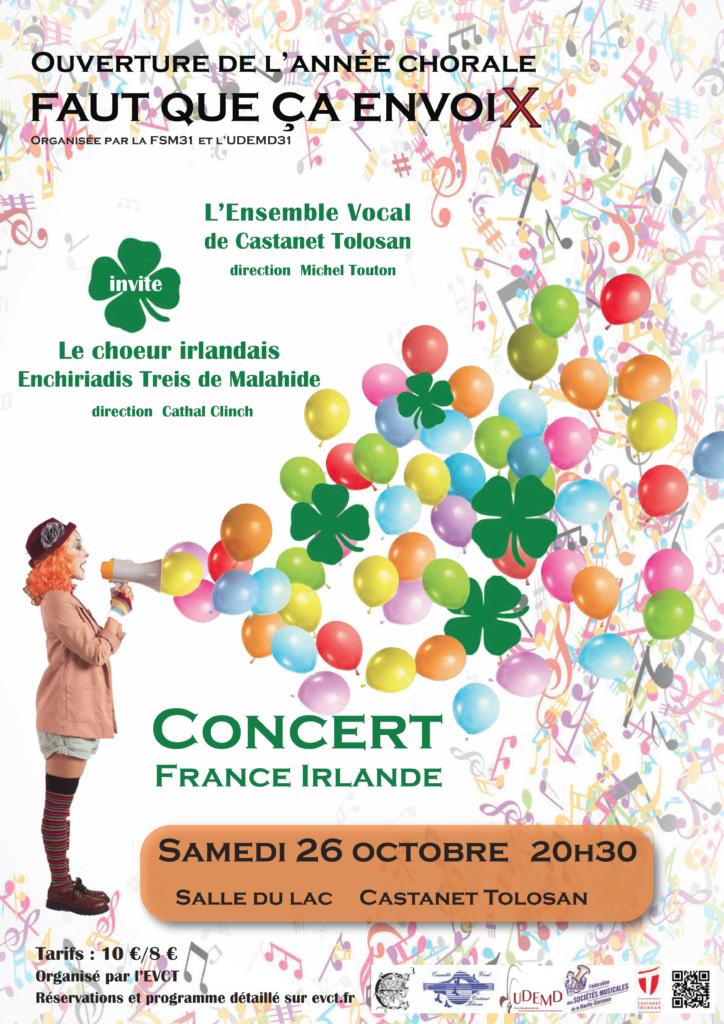 Tenors Wanted
Do you want to improve your quality of life and your health?
Do you find yourself singing in the shower or singing along with the car radio?
Is your voice in the upper range?
Are you free on Thursday evenings?
Answered yes to all the above, then why not join our tenor section?
For more information call 085 246 0081 or email ench3chair@gmail.com